OAXACA

Summer 2022
July marks the annual Guelaguetza festival in Oaxaca.

Communities from villages surrounding the central city — Oaxaca de Juárez — convene in the capital for a celebration of indigenous culture. Parades, live music, dancing, markets, carnival rides, food stalls, and art installations fill the cobblestone streets. Thousands gather in the Zócalo town square, dancing in the courtyards of green cantera stone and the colorful building facades that define this world heritage site.



Exictement ballooned in the street as the parade was set to begin — starting with a series of 8 spinning white balloons, held up by thin wooden rods, resting in the sockets of young men's waist belts. They rotated the balloons, lined with text moving too fast to read, loosely dancing to the tunes of trumpets and drums.

One boy led the parade with exclamations... "Viva Oaxaca! Viva Tradicion! Viva Guelaguetza!" as his chants cascaded up the calle in a call and response. The spinning sequences continued for what felt like an eternity, before the boys inched up 10 meters to give space to the next group: enormous sculptural figures, likely 20 feet tall, operated by much shorter stewards stuck between the wooden scaffolding (or stilts, maybe) that ensure Frida Kahlo and Diego Rivera wouldn't tumble onto the sidewalk.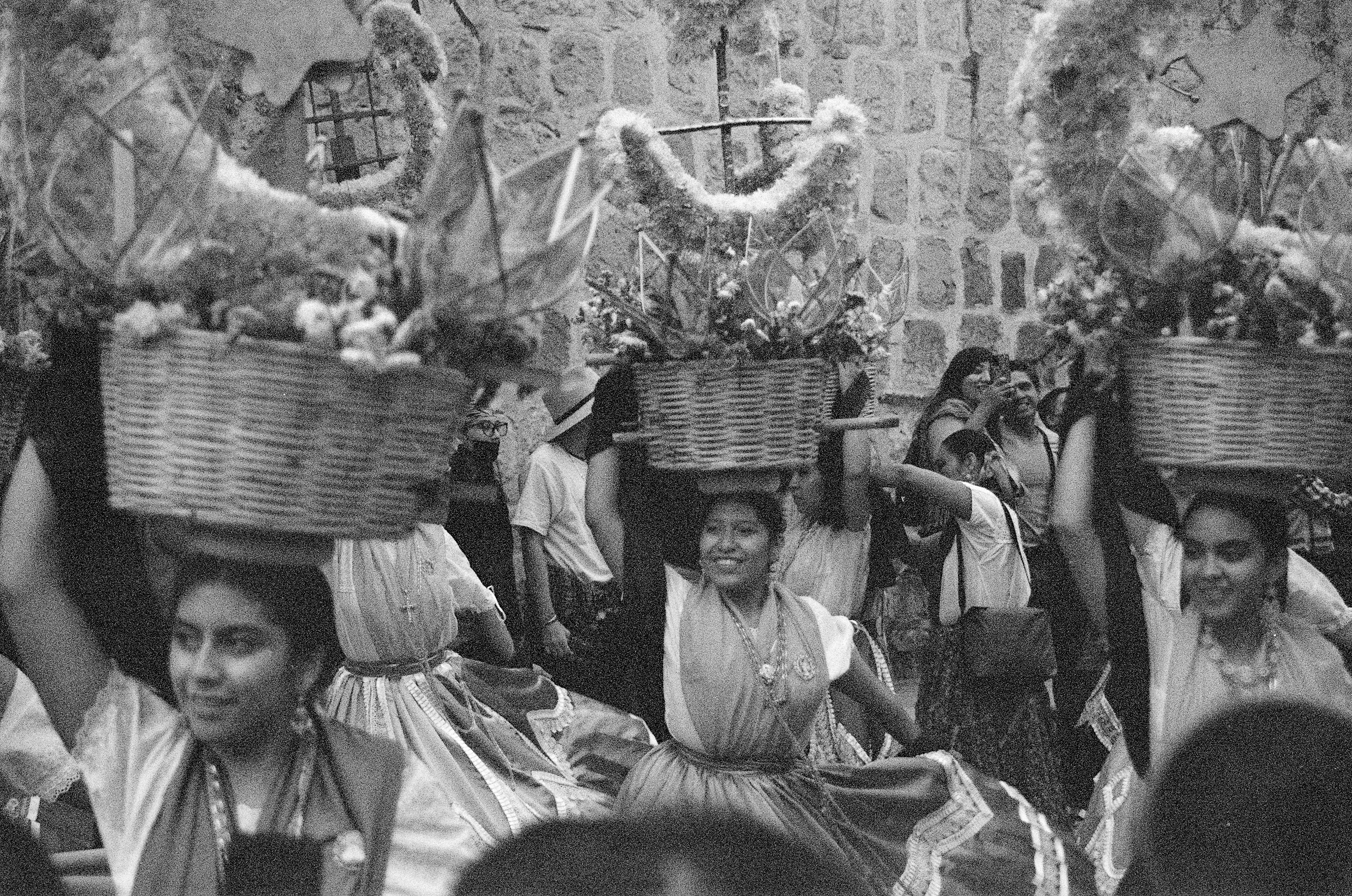 A sleepy Sunday morning brought us to a minimalist gallery, with bright white walls reflecting the morning sun. On the main floor it was a candle shop — as artisanal as candles get — sculpted wax in bright colors, stacked and sorted by shade. The candles were perfectly presented, in creative ceramic holders or hanging from metal rods like racks in a department store. Elegant racks, the kind of new-retail design you see in those "concept stores" that only have one of each piece of merchandise.

Working in the gallery was a flower-shirted young guy, who'd we come to know as Pablo, the silver-smithing, cocktail-making, smooth-talking 20-something global socialite who has never left Mexico.


We spoke to Pablo at length about his life and work in Oaxaca. Within minutes of leaving, walking aimlessly up the street, Pablo had tracked us down — and invited us to join him on his "lunch break" at an Israeli restaurant along the aqueduct. There was meant to be a drag brunch that morning. Pablo used to be the manager.

As Pablo's lunch break came to a close, we parted ways, and took his suggestion to walk along the aqueduct — an infrastructural relic turned winding canvas for street art.

The aqueduct trail cut through the residential hills of the city, which encircle a neighborhood church. The doors were swung wide open, revealing the remnants of a recent wedding. Along the side of the building, Nica spotted a set of stairs, which climbed up to the rooftop bell tower of the church.

Our visit fell one week prior to the official beginning of Guelaguetza. The street markets and vendors had set up their stalls early — the prior parade was their moment to annouce their arrival in town. The festival's name derives from a Zapotec word meaning "offering," and it couldn't be more true for this month of festivities. Every where you look, an artist, weaver, cook, or musician is offering a taste of local culture.

And Oaxacan culture is very much shaped by the local plants. People and plants work together to create the mole, mezcal, rugs, art, fashion, and so much more.

So it made sense when we discovered that the Ethnobotanical Garden in Oaxaca is a very particular place. And by that I mean, they are heavily strict — and specific about what guests can or cannot do among guided tours of the limited plant paradise. The botanical garden is more than a display. It's an active preservation effort of increasingly rare plant life that has nurtured local populations for generations.

Among the many groups in touch with local plant life, weavers may be the most creative. In a small village outside Oaxaca, Teotitlán del Valle, the town is populated by 6,000 — 5,000 of the residents are weavers who handmake beautiful rugs, tapestries, clothing, and more. Select families are adamant about crafting their work with natural dyes: marigold for yellow, indigo for blue, and cochineal for red. All other colors are blended derivatives from these primary colors. A detail I had forgotten from elementary school art class.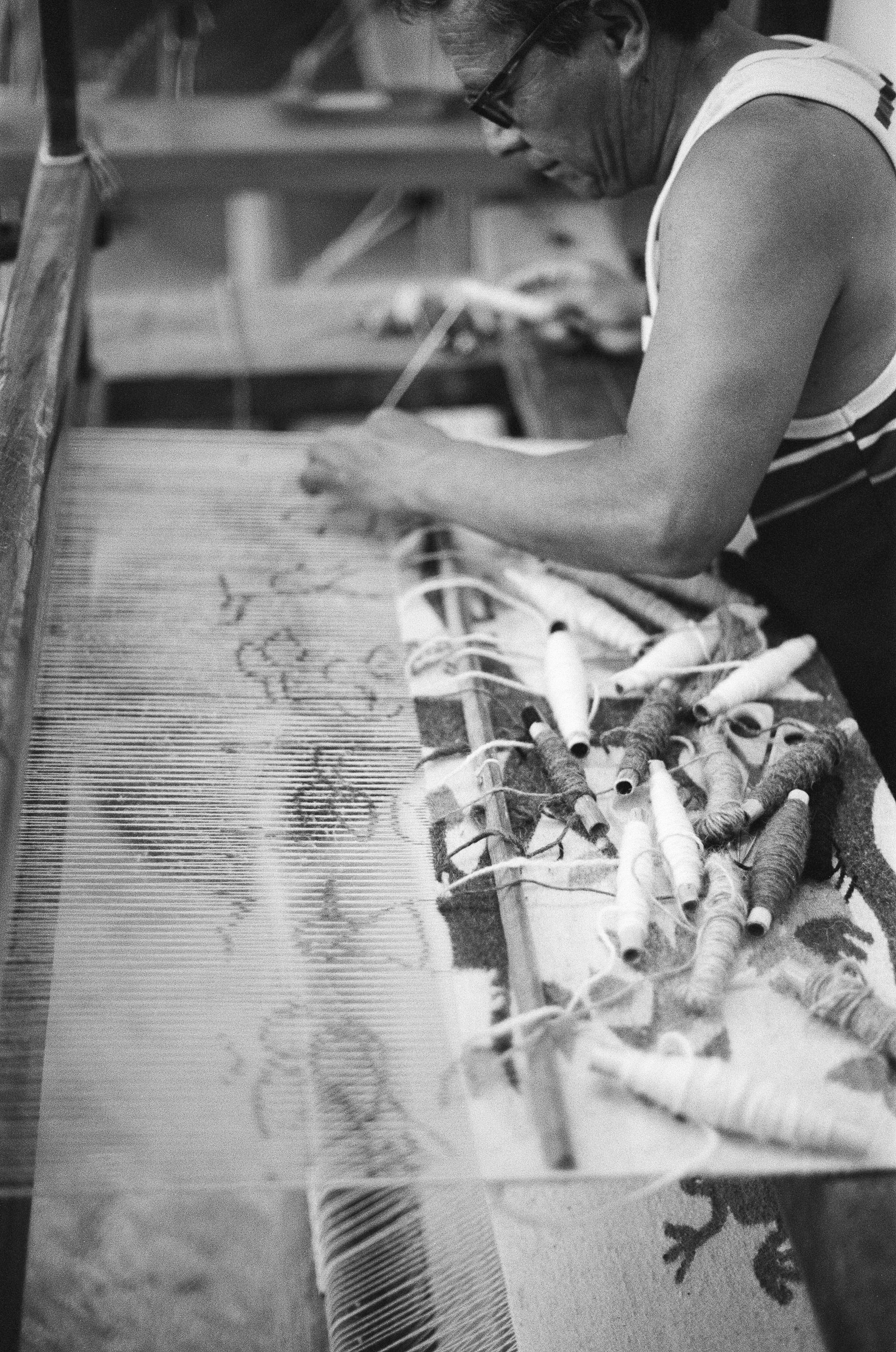 Cochinel are tiny insects that mutualistically live off cacti. They suck the juice from within, and their bodies metabolize it into a gorgeous red color that oozes out when they are crushed and squeezed. Supposedly, when the Spanish first arrived in Mexico, and learned this incredible natural technique, cochinel were temporarily more valuable than gold.

The ancient is alive in Oaxaca. Monte Albán, the pre-Columbian city, was a civilizational hub for the region's ancestors of 500 BC — it sits upon a hill overlooking modern Oaxaca, which sprawls in the valleys of the Sierra Madre mountains. Gray stone stacks into staircases, which lead into temples, spaced out among wide landscaped lawns. In one building, astronomers and religious figures would convene to study the stars, their only hope for predicting what the natural world might bring them.


The Sierra Madre mountains make for a dramatic backdrop and natural source for these communities, both ancient and contemporary. Today the moutain municipalities work together in a network, encouraging ecotourism and collaborating on tending to the land. The forested land itself is distinguished by massive agave plants, which line the floors of the pine forest and supply the region's world-famous mezcal.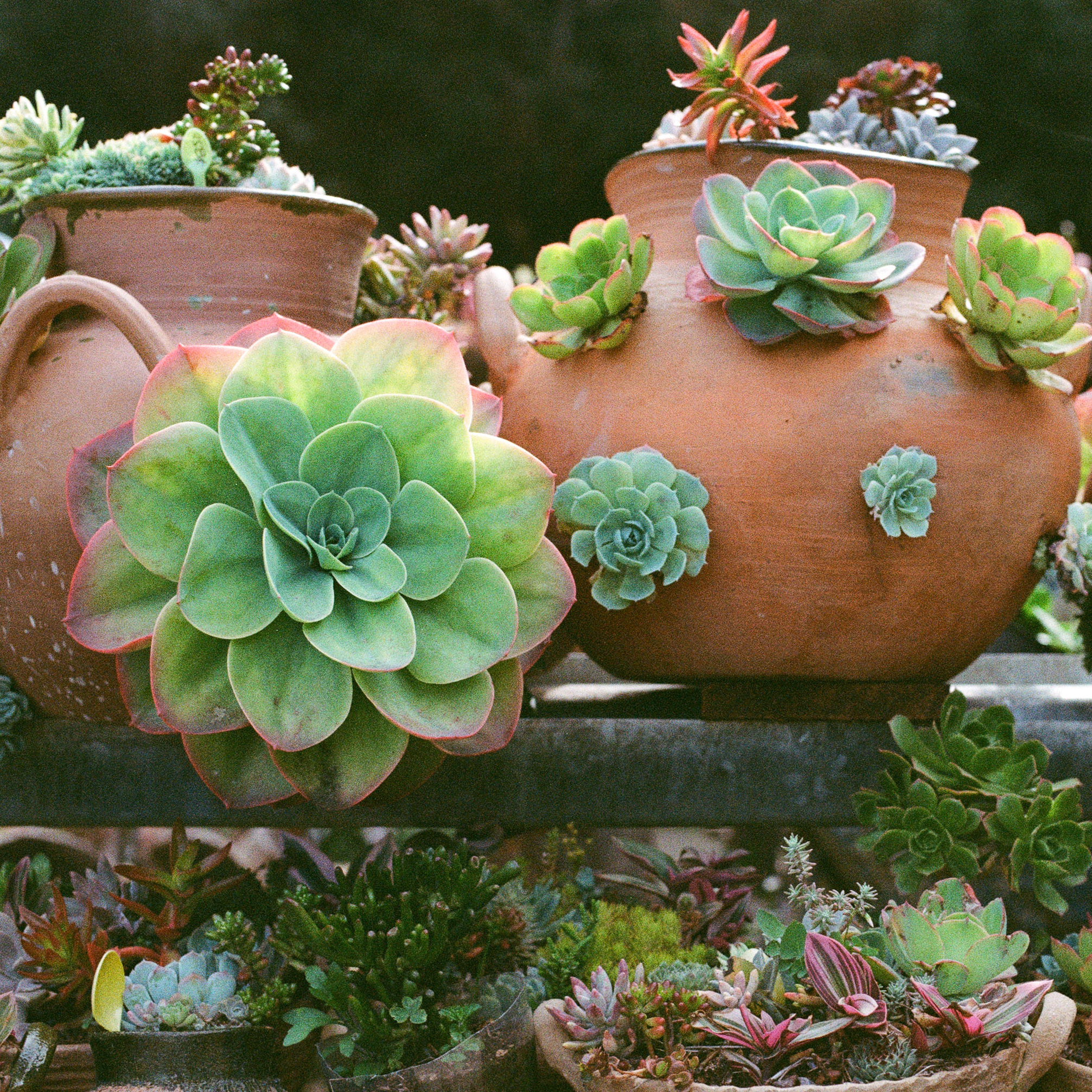 Nestled in the rural community of San Agustín Etla — another town in the Sierra Madre foothills — lies CaSa, an arts center and college. Galleries showcase a range of art, from ancient Polynesian masks to digitally collaged prints; studios and workshops house modern equipment and showcase defunct machines of old. The building itself is a work of architectural art: portals of natural light, refracted stained glass, and reflection pools fill a campus built with Oaxaca's famous volcanic cantera stone.

To navigate between a town like San Agustín Etla and anywhere else in the rural region of Etla, you need to take a series of sequential vehicles. First, each small municipality has three-seater mototaxis which exclusively mount the streets of that particular place. From town to town, the mototaxis are only distinguished by color. After the mototaxi you can then take a red colectivo cab, which are shared rides that extend their trips to the wider region.

Or, of course, you can drive an old Volkswagen around. VW vans and Beetles buzzed among the residential streets.

Even with all this bustling commerce and energy, Oaxaca is economically struggling. Especially after a tourism-deprived pandemic. There is an extensive range. On one end, a growing group of international expats and retirees spend American or European currency which goes a long way in the Mexican economy. On the other, Oaxaca is home to poverty that necessitates attention, empathy, and giving.

One couple of American expats from Central California have tried to toe that line, and led with generosity and hospitality. We were fortunate to be beneficiaries of their spare Airbnb bedroom, which is grounded around a garden and blanketed by a rich diversity of plants: a fitting context to experience a place so defined by its plants (3/4 of the photos below were taken by Nica).

---